<Firm Peaches> is an alliance guild of friends that is brand-new to Lightbringer but not new to the game. We are focused on competitively clearing content, while also maintaining an enjoyable and relaxed raiding atmosphere.
We are currently expanding our roster to venture into Mythic progression and will happily consider all applications.
Raid Times:
9 EST - 11 EST Tuesdays
We also have an additional gearing day:
8 EST - 10 EST Sundays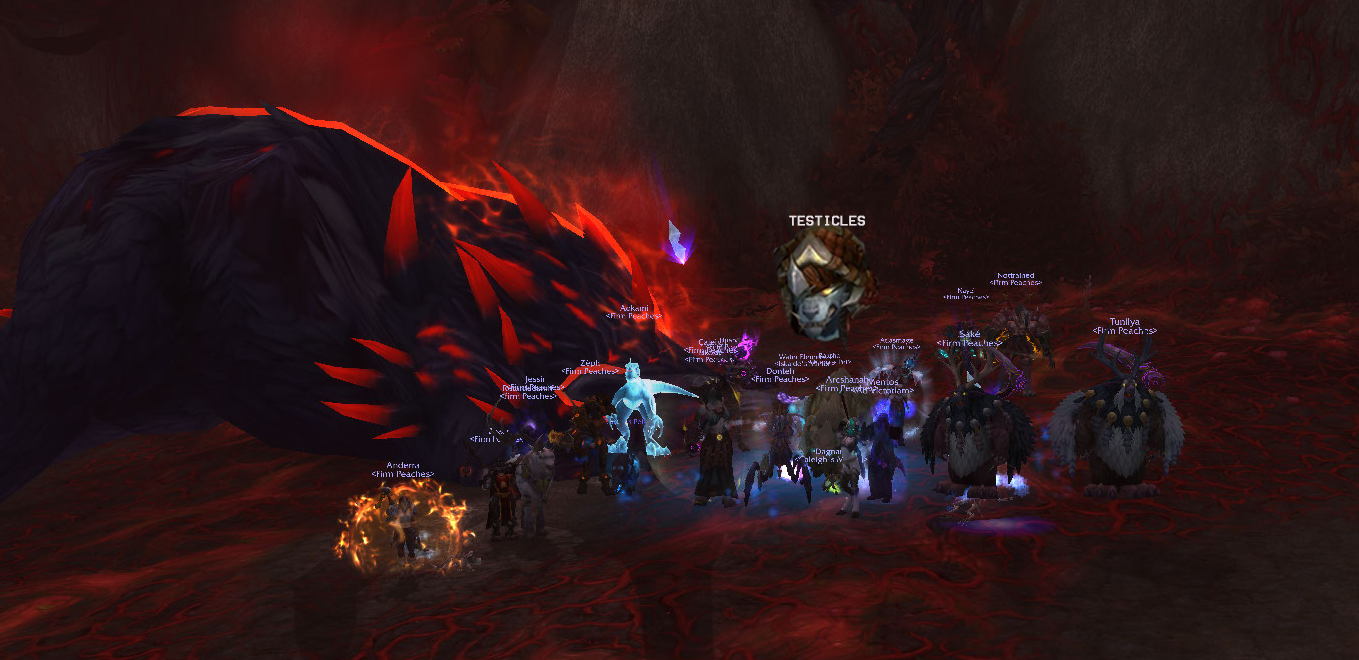 Starting off the new year right with our finally full roster! Good work guys!
Hey everyone! Just a reminder that our first official progression day of 2017 will be Monday, January 9th. We're only 3 DPS off of a full 20 so we can probably pug those people and actually get some mythic content done! Should be a breeze. Excitement!